SIPLAPROSGM GROUP is a supplier of integrated services, such as design, production, test and installation, and it works to help automatic machines manufacturers in the packaging sector and industrial automation. Our group consists of 4 professional companies: PROSGM, SIPLA , OMS Division and PROMEK.
ProSGM specializes in the design of high performance automatic machines and precision mechanics, ranging from food to pharmaceuticals, from tobacco to customized packaging.
PME, da oltre 40 anni è system integrator nel settore dell'elettronica e della meccatronica. Progettazione software e hardware, costruzione di impianti elettrici per l'automazione industriale sono il core dell'azienda.
A company that knows how to interact with customers thanks to its dual function of a reliable supplier and a qualified partner, and that knows how to support them in an integrated management of the order. The so-called turnkey service.
OMS Division is specialized in precision machining like milling and turning, both with traditional and CNC machines. OMS Division was founded in 2012 as a SIPLA internal division.
Founded in Velika Plana (RS), this company plays a dual role. On the one hand, the company wants to satisfy regular customers' requests and on the other, it wants to gain market shares in mechanical machining and sheet metal working sectors.
Integrated order management

Mechanical designs

Precision machining

Sheet metal working

Mechanical assembly

Tests and installation of automatic machines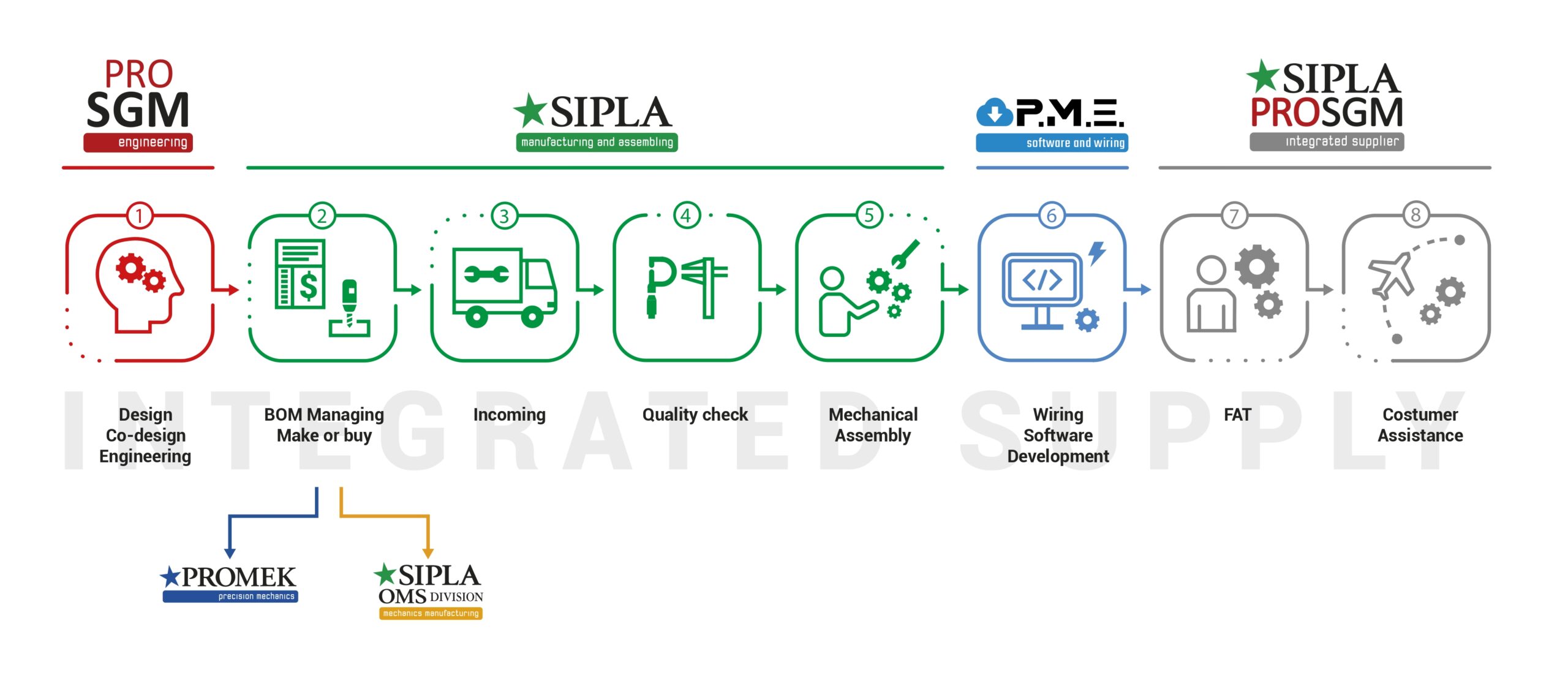 OUR MACHINERY
Download the list of software used by our technical department and of the machinery and equipment installed in our workshops
Gruppo Sipla PROSGM
Via Guido Rossa, 40-54
40053 Valsamoggia (BO) - Località Crespellano
Tel: +39 051 969197
Tel: +39 051 969495
Contattaci
Partner